---

LCD Reference Publications

A little knowledge to a better understanding is the surest way to a great design. We have assembled a list of publications that will be helpful in your understanding of the technology and physics that goes into the creation of the LCD Glass and LCD Modules from Pacific Display Devices. Here are some LCD reference publications to help you on your way:



Books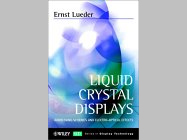 Liquid Crystal Displays: Addressing Schemes and Electro-Optical Effects
by Ernst Lueder, Ernst Lauder

ISBN: 0471490296

Comments: This book is highly recommended. Easy to understand and very informative.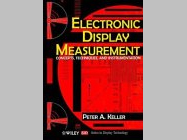 Electronic Display Measurement: Concepts, Techniques, and Instrumentation
by Peter A. Keller

ISBN: 0471148571

Comments: This book explains difficult concepts clearly and describes delicate procedures step-by-step.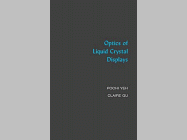 Optics of Liquid Crystal Displays
by Pochi Yeh, Claire Gu

ISBN: 047118201X

Comments: This book is very technical in nature. It examines the Liquid Crystal structure from a Mathematical point of view. It does contain some informative explanation on addressing schemes.