---

Products and Services

Glass LCD Products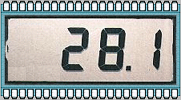 Glass Liquid Crystal Display Products typically use Twisted Nematic (TN) technology. They display basic segment and icon displays on the LCD glass that are interfaced to the user circuitry by the attached solder pins or conductive elastomeric (zebra) strips. These displays typically display 2 to 8 digits, using 7 to 14 segments per digit, and a variety of graphic icons indicating polarity (+/-), decimal points, battery and temperature indicators. These products are low cost and work well with microprocessors with embedded LCD controllers or a stand-alone LCD controller.



Character LCD Modules


Character LCD Modules are Alpha-Numeric Dot Matrix LCD displays use Super Twisted Nematic (STN) and Film Compensated STN (FSTN) technology. They have all of the driving and control circuitry packaged with the LCD glass, providing an easy to use digital interface to the user. The characters displayed usually have a fixed 5x7 pixel matrix used to display alpha-numeric text. The text characters displayed by these modules are controlled, and refreshed by, the LCD Character Module so the user only needs to send simple ASCII characters to the Modules internal RAM. Pacific Display Devices offers Character LCD Modules from 1 line by 8 characters, to 4 lines by 40 characters.



Graphic LCD Modules


Graphic LCD Module displays use Super Twisted Nematic (STN) and Film Compensated STN (FSTN) technology. They are a very popular, flexible and relatively inexpensive display solution for a variety of applications. Graphic displays allow the user to individually control each display pixel. This independent pixel control allows the user to display both text and pictures simultaneously. The Graphic Modules offer a variety of easy-to-use digital parallel data interfaces, from raw row and column pixel data conversion, to complete embedded graphic control subsystems with memory. Pacific Display Devices offers many graphic resolutions and controller options to choose from allowing greater design creativity.



Custom LCD Products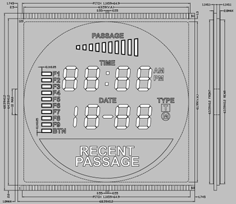 Don't see what you need in our standard Liquid Crystal Display products?

The chances are excellent that we can make it for you. In this area of our website we have the custom product request forms and parameters.

In the Technical section of the website we offer additional technical information to help you define the parameters needed to create a custom LCD.

And we also offer a quick and easy way to get a custom LCD in your product.
Call or email us and we will walk you through the procedure.




Value Added Services
Trying to reduce product costs and complexity? Let Pacific Display Devices help. Our primary business is first and foremost focused on the manufacturing of quality (ISO 9001 compliant), cost effective LCD products. We can also offer the capability to add your user interface components to our LCD Module platform, such as switches, indicator lights, and keypads. So whether you need a standard LCD product, or a fully integrated front panel display interface, let Pacific Display Devices provide you with the answers.

---

All of our data sheets use the Adobe Acrobat Reader. If you do not have this viewing program,
use the link provided to investigate downloading this FREE Reader for your professional viewing.
---
● Whatever your design needs, Pacific Display Devices has the LCD display solution ●
---
Copyright © 1996 thru 2012 Pacific Display Devices, a subsidiary of OP Financial Inc., all rights reserved.
Adobe Acrobat Reader © Adobe Systems Incorporated, all rights reserved.